[av_textblock size=" font_color='custom' color='#00c1d5′ av-medium-font-size=" av-small-font-size=" av-mini-font-size=" av_uid='av-jol3g9w6′ admin_preview_bg='rgb(255, 255, 255)']
"Embrace the power of change to transform health"
This 2018 Healthcare Information and Management Systems Society (HIMSS) tagline foreshadows the direction the themes moved for this year's massive global conference. The over 45,000 attendees enjoyed a staggering 40,000 cups of coffee while partaking in sessions and exhibitions on topics that included Artificial Intelligence (AI) and Machine Learning, Precision Medicine, Cloud Computing, Analytics and Population Health, and Interoperability. Past attendees may recognize the last category. Interoperability has been a theme topic at HIMSS for five years running.
According to HIMSS, "Interoperability describes the extent to which systems and devices can exchange data, and interpret that shared data. For two systems to be interoperable, they must be able to exchange data and subsequently present that data such that it can be understood by a user." With the move to technology-driven healthcare, it is no wonder that the interoperability of those platforms has become, and remains a global concern.
The concerns over a lack of true interoperability are well founded. One report indicates that nearly 60% of errors happen during transition periods. This can put patients at risk for poor outcomes or re-hospitalizations. It also drives up costs and repeated procedures.
The five main challenges to healthcare interoperability have been defined as:
Developing a standardized way of identifying patients

Enforcing health IT interoperability standards across care settings

Enforcing industry-wide interoperability measurement standards

Coordinating stakeholders across the industry

Ending information blocking and data sharing impediments
Unfortunately, knowing the challenges facing healthcare interoperability doesn't mean a quick fix is around the corner. Improvement hinges on multiple stakeholders – including C-suite healthcare leaders and clinicians – working together to drive the adoption of high standards to enable healthcare data exchange. Other challenges include addressing the technological, financial, and human resources that are needed to implement and maintain effective data sharing.
Despite Interoperability being a theme at HIMMS for five years running, it has yet to be applied to the Palliative Care specialty. With a staggering 10,000 Americans reaching retirement age every day – a rate projected to continue for the next 19 years – it is imperative that a quality interoperability model is developed and utilized for Palliative Care. To date, there are few informatics intervention systems designed specifically for palliative care.
Palliative care faces many of the same challenges as other specialties: interoperability, user acceptance, privacy, patient and family education, and allocation of resources. To compound this, it is often difficult to even identify appropriate patients for palliative care. An astonishingly low number of EHR/EMR and Care Management systems exist with any kind of specific palliative care workflow or point of care functionality. Such a system would need to encompass the following assets:
Determining Patient Eligibility for Palliative Care Consultation

Ordering Automation – Provider review, and approval workflow

Palliative care notifications and workflow improvements

Interoperability – Pulling in pertinent data from other clinical systems and documenting the outcome

Tracking palliative care patients through their journey

Creating an interdisciplinary plan of care

Alerts to the palliative care team, family members, EMT, neighbors etc. on patient's well-being in real-time when necessary.
While we digest the wonderful, often futuristic products and projects HIMSS presents, let us also remember to look at the healthcare world around us right now, and apply ourselves to solving today's pressing issues. It is our hope that Palliative Care enters the 2019 HIMSS agenda as Healthcare evolves to provide the best possible care for this sector of patients.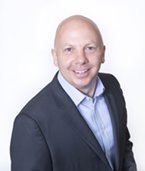 Jeremy Powell
Chief Executive Officer
Acclivity Health Solutions, Inc
[/av_textblock]