[av_textblock size=" font_color='custom' color='#00c1d5′ av-medium-font-size=" av-small-font-size=" av-mini-font-size=" av_uid='av-jol3g9w6′ admin_preview_bg='rgb(255, 255, 255)']
Creating World-Class Support for Hospices Nationwide
JACKSONVILLE, FL. – Acclivity Health Solutions is proud to announce a new partnership with Wise Hospice Options (WHO). WHO has been providing support for 15 years to hospices nationwide with specific focuses on pharmacy benefits, medication management and Durable Medical Equipment (DME). Wise Hospice Options allows hospice organizations to thrive by streamlining operations, improving interoperability, and curbing overall costs. Acclivity intends to leverage the WHO partnership to align providers, patients, and families on its Connected Care platform to ensure patients achieve the best possible clinical and financial outcomes. Joining forces with Wise Hospice Options ensures that customers being serviced by Wise enjoy further improvements related to care for advanced illness.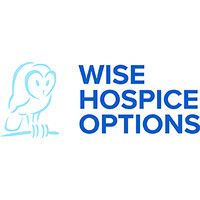 Grant Faubion, President of Wise Hospice Options, declared, "We believe we can empower hospices to provide great patient care with reduced administrative labor, improved utilization, and de-prescribing when appropriate. Our partnership with Acclivity will provide visibility to data and insights to ensure we deliver on these beliefs. Knowing that Acclivity can measure and improve our client outcomes is why we chose them for our customers."
The partnership between Acclivity Health Solutions and Wise Hospice Options will ensure comprehensive, cost-effective care for patients covered under their client hospices. The ability to make knowledgeable decisions, accurately manage medication compliance, and generate actionable insights will revitalize the ability of hospice organizations to provide the best possible care across the healthcare continuum.
Jeremy Powell, CEO of Acclivity Health Solutions stated, "Wise Hospice Options is an ideal partner. We both believe that arming bedside staff and physicians with appropriate insights is imperative, and our solutions ensure informed decisions drive outcomes related to all avenues of care." He added, "This philosophy has simplified processes and reduced barriers to care for all of our customers, and we believe Wise Hospice's customers will share similar results."
[/av_textblock]